Congratulations! You've signed on the dotted line and are an official condo owner. Now the real fun (and shopping) begins. You've been dreaming about setting up your first home forever. From curtains, carpets, a couch, and that cute designer lamp you've been eyeing for months, there's nothing more exciting than creating your first home.
There are a million things you'll want to get for your new space, but remember, it doesn't have to happen all at once. It's a process and should be enjoyable. Take the time to plan, prioritize, and make your purchases reflect your personality, style, and lifestyle.
If you're starting from scratch, the list can be long, but it's helpful to think of what you need in categories:
● Need it right now!
● Necessities
● Nice to have
By all means, this isn't the complete list of everything you will need, but it's a good checklist to help you get started.
1. Move-In Day Must-Haves: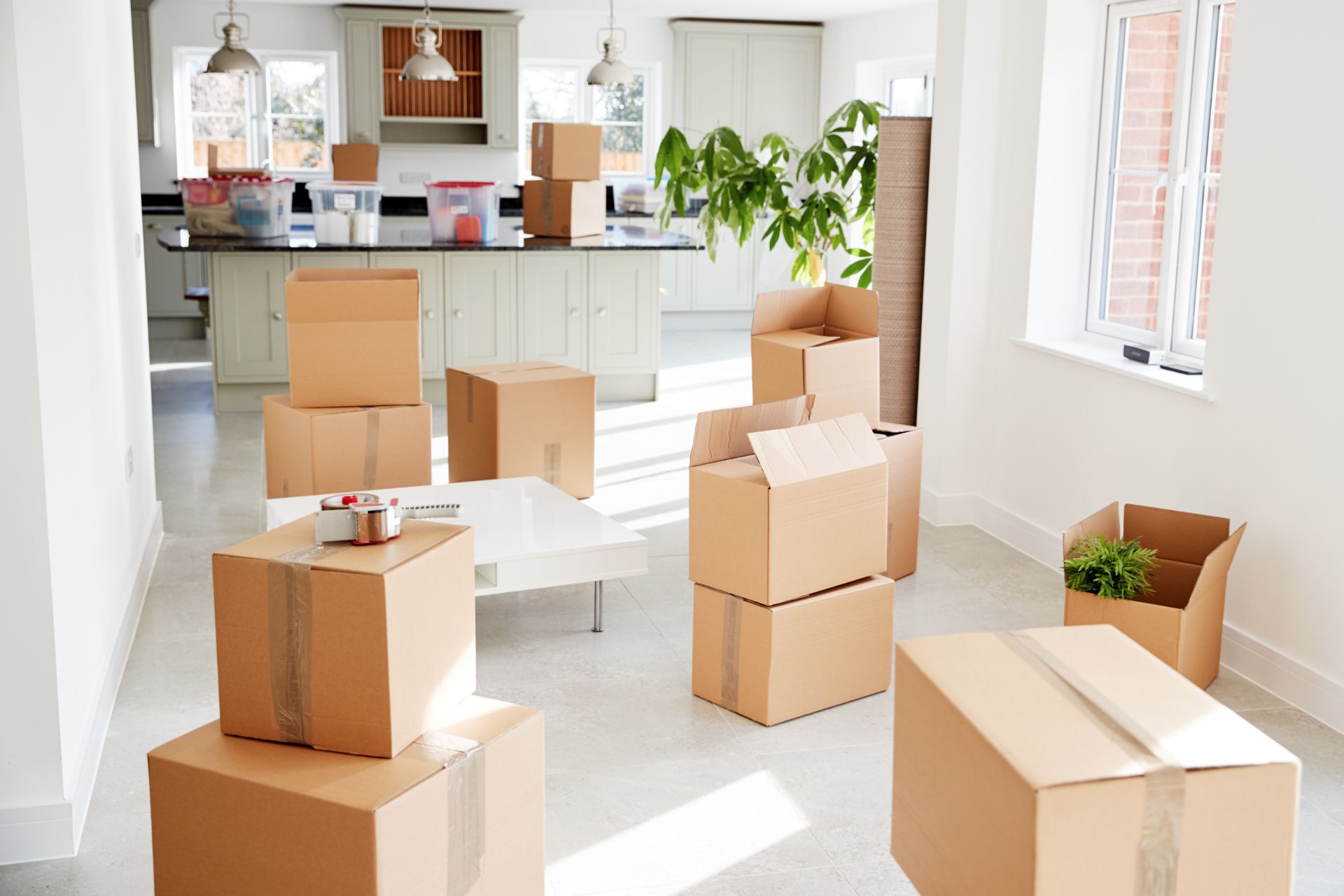 You're moving in! Prepare for chaos, unexpected circumstances, and most importantly, celebration. Being prepared is key and having the following items handy will help make this day a lot easier. From the right screwdriver to the perfect length extension cord – oh, and of course, a nice bottle of champagne to toast to your new beginning.
● Champagne
● Extra set of keys (because you know you'll misplace them)
● Tool kit
● First aid kit
● Fire extinguisher
● Batteries, chargers, extension cords, light bulbs
● Cleaning supplies
● Bathroom supplies (don't forget soap and toilet paper)
2. Furniture Firsts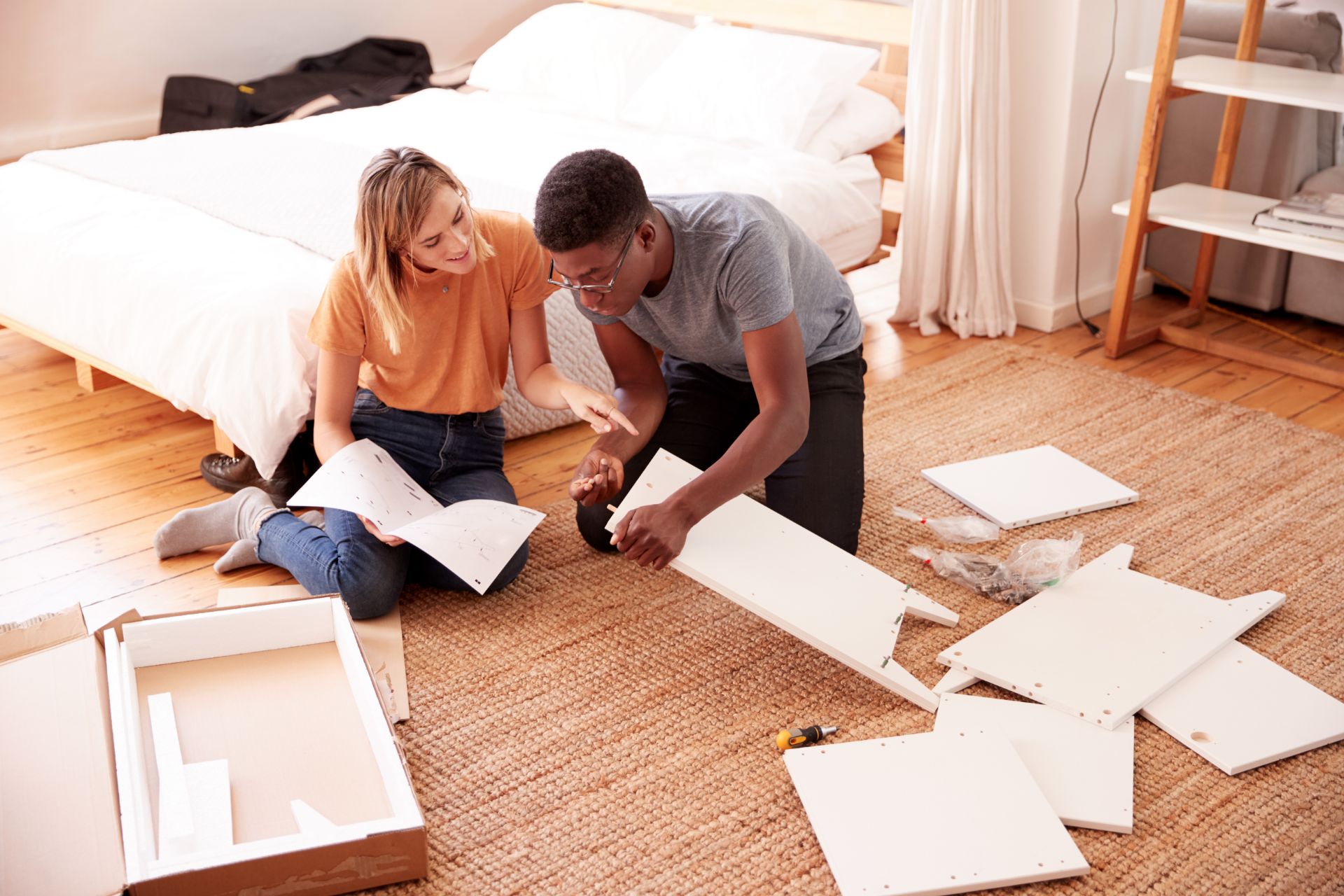 Eat, sit, sleep, and live! The most important thing to remember when furnishing your condo is to plan out your space and measure before your purchase. Start with just the basic pieces, live in your space for a while, and see what you need regarding the extra frills to complement your lifestyle.
Bedroom:
● Mattress and box spring
● Bed linens, blankets, and pillows
● Night table and lamp
● Laundry hamper
Living Room:
● Loveseat or couch
● Coffee table (consider one with a drawer for extra storage space)
● End table
● Extra chairs
● Lamps
● Shelves/bookshelf/storage unit
● TV/Entertainment system
Kitchen:
● Space-saving island and barstools
● Set of dishes, mugs, and glasses
● Kitchen cookware and utensils
● Small appliances such as a kettle, coffee maker, toaster, and blender
● Can opener and corkscrew
Bathroom:
● Shower rod and curtain
● Towels
● Trash can
● Plunger
3. Handy Items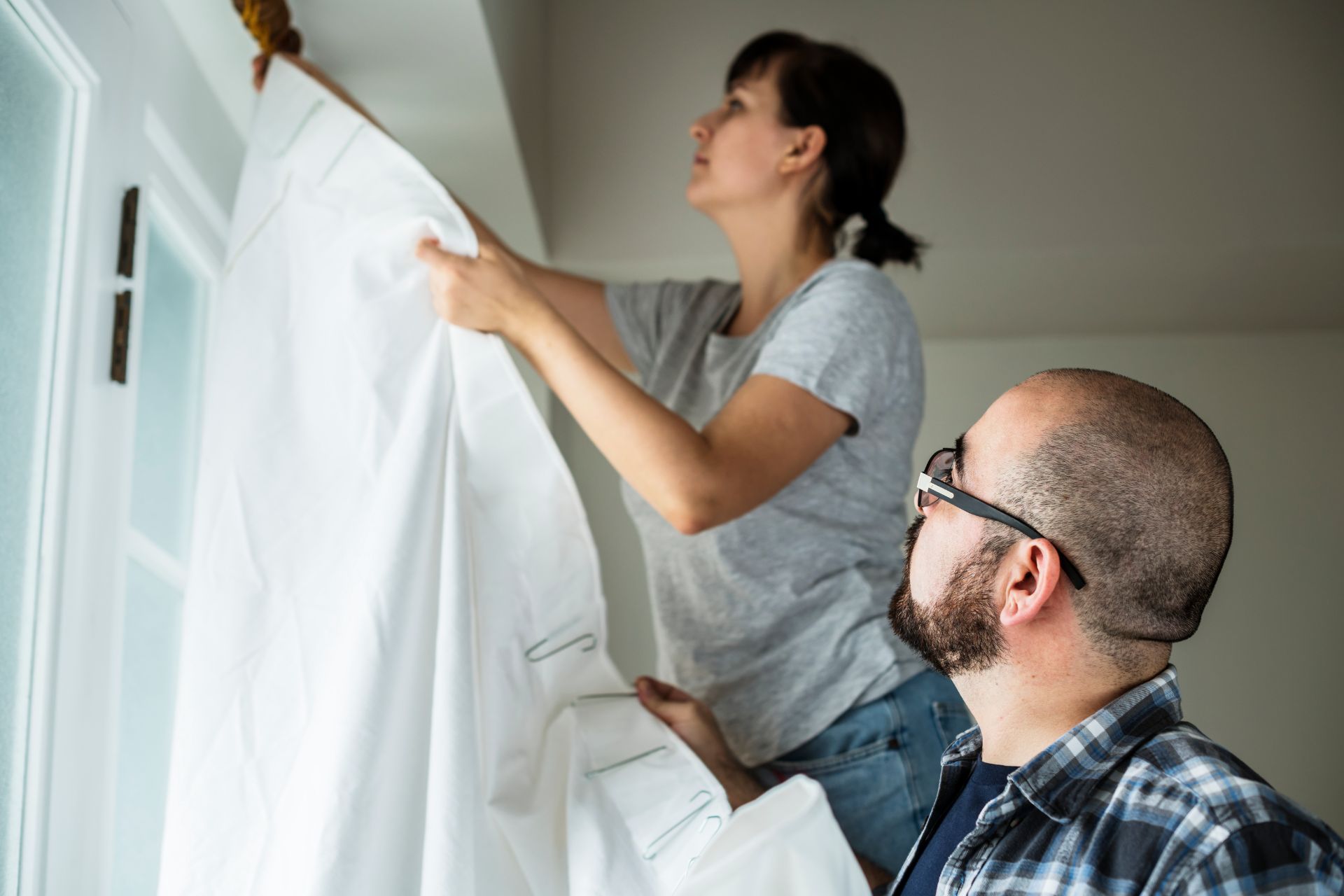 There are a few things that you may not need on the first night, but will come in handy when making your home comfortable and helping you get organized.
● Window coverings (a sheet will do in a pinch, but you'll want to invest in curtains or blinds to ensure privacy)
● Storage Solutions (bathroom caddies, over the door organizers, bins, and space saving closet systems)
● Hangers and hooks
4. Decorative Details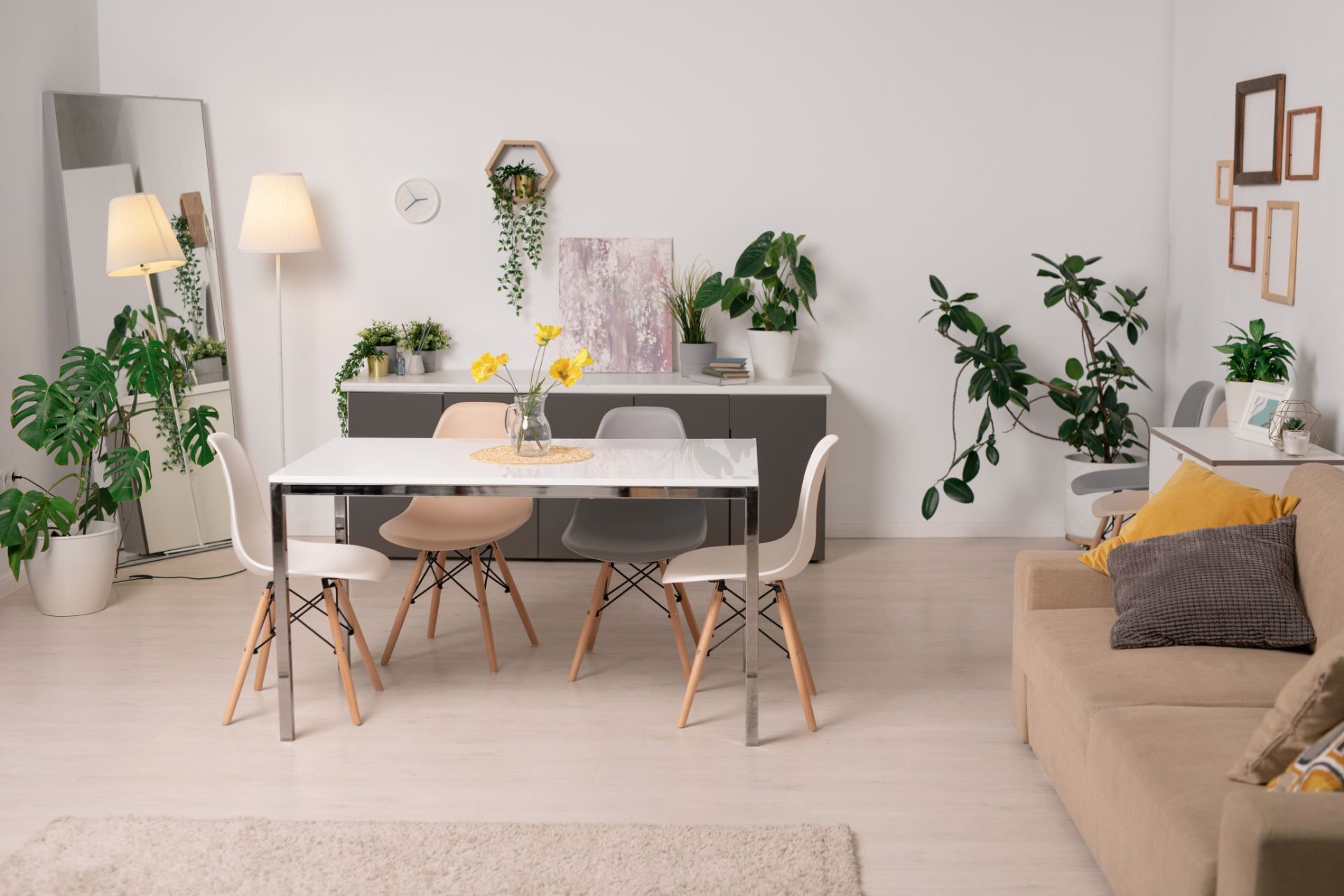 This is what you've been waiting for! All the extra decorative touches that reflect your personal style and make your condo home. From floor to ceiling and on shelves to the walls, invite your artistic imagination to go wild.
● Carpets, throw rug, and the must-have welcome mat
● Decorative pillows and throws
● Mirrors and a full-length mirror for the bedroom
● Plants
● Art, framed photos, wall hangings
● Vases, sculptures, personal mementos, and collectibles
● Wine rack
5. The Ultimate Extras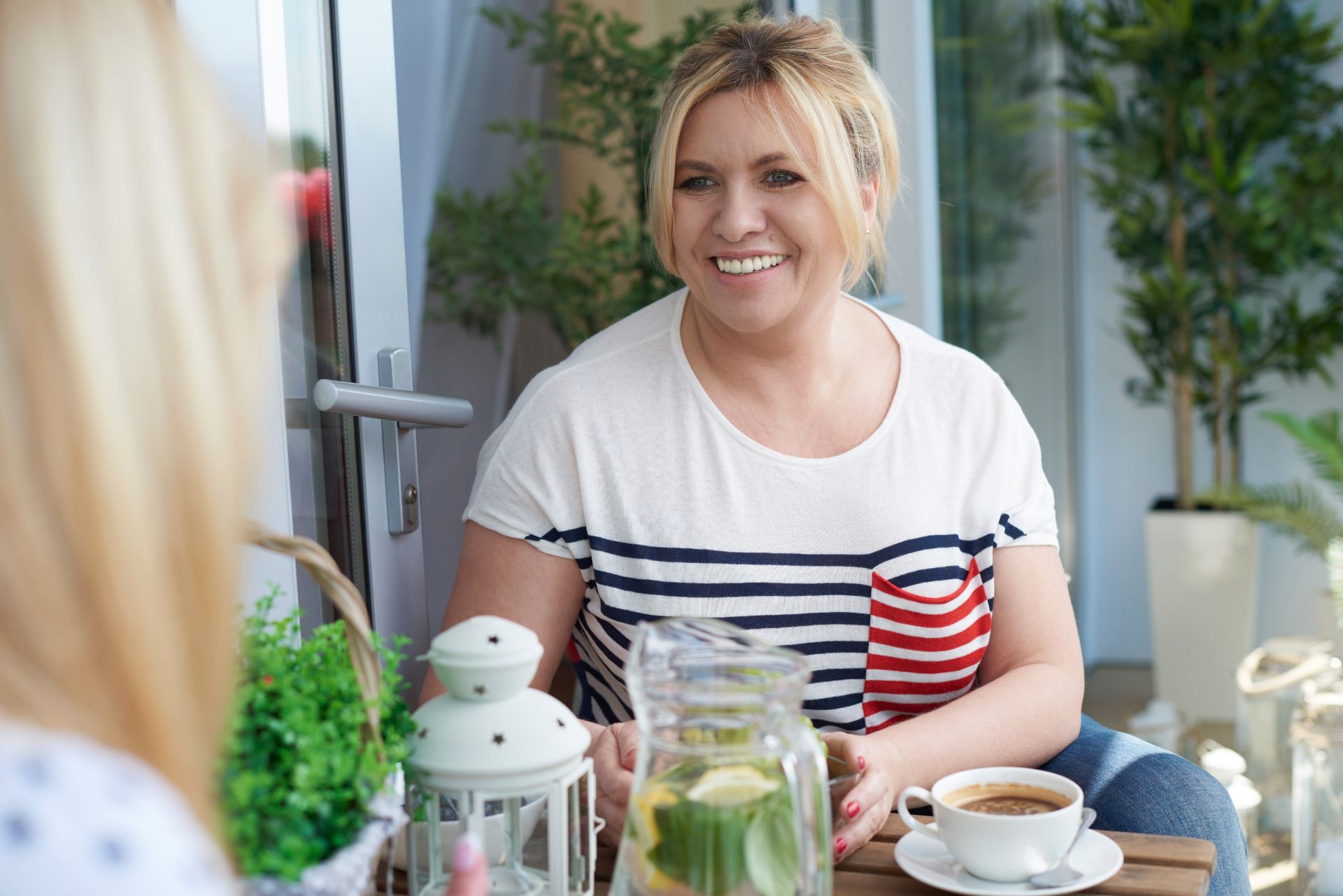 You've been living here for months, feeling like the place is taking shape, and now it's time for a few indulgent treats.
● BBQ for the balcony
● Outdoor furniture
Making your condo a home takes time. Time to evaluate your needs, experiment with your space, define your personal style, and most importantly, time to make memories. What really makes a house a home is living in it, learning as you go, celebrating firsts, and appreciating every moment. Sit back, relax in your comfy new sofa, invite your friends or new neighbours over, and let the living begin!