Straight from the pages of the design world, today's hottest decorating trends suggest "slathering rooms in icy, aloof shades of gray and beige." Hectic schedules plus non-stop technology has made the simple act of sitting down to talk to one another a lost art.
But we want the intimacy back, says Karen Wolf, creative principal at Karen B Wolf Interiors in New Jersey. So, we're seeing sofas, settees, and chairs become more curvaceous and comfier, encouraging us to pause our busy lives, to relax and connect with each other, even if just for a moment or two.
Both brass and wood have returned to create a comfortable, natural atmosphere with special attention to backlit brass columns and faux wood covered walls. It's all part of a general return to the coziness and warmth that we seek to create, resulting in living spaces that are warm and welcoming, and strike a balance between timeless and modern.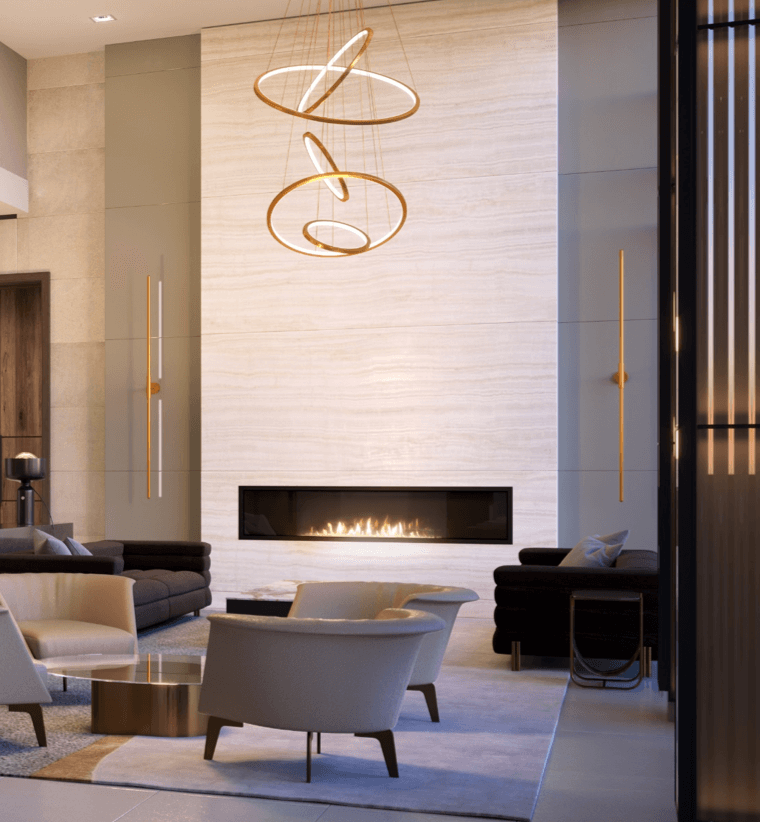 Right on trend, the lobby at 8888 Yonge Condominiums takes inspiration from the worlds of architecture, fashion and modern art. Features include sweeping tray ceilings and a massive bronze sculpture over the awe-inspiring fireplace. Bronze pillars glow to frame a semi-formal conversation area while geometric panels warm and define the space.
The lobby was created to welcome visitors and to make a statement by employing a palate of subtle colour that soothes the soul. Designer Kelly Cray from U31 aimed to create a timeless look with contemporary touches that would appeal to a broad demographic, while also conveying a relaxed luxury flavour that residents can embrace.
Register with us today to learn more about 8888 Yonge, coming soon to Richmond Hill. Don't forget to follow us on Facebook , Twitter, and Instagram for regular updates.