There is an art to architecture. The creative embodiment of space blending iconic angles with diverse dimensions in a cadence that forms an emotional connection to breathtaking luxury.
Inspired to reflect the vibrant energy of Yonge Street and connection to the beautiful Richmond Hill community, we spoke to Paul Northgrave, Principal Architect at Northgrave Architects and Sam Viola, Senior Landscape Architect of Strybos Barron King to capture their inspiration for this unique new expression in modern living.
WHAT 3 WORDS WOULD YOU USE TO DESCRIBE THE "PERSONALITY" OF THIS BUILDING?
PAUL NORTHGRAVE: Iconic. Powerful. Striking.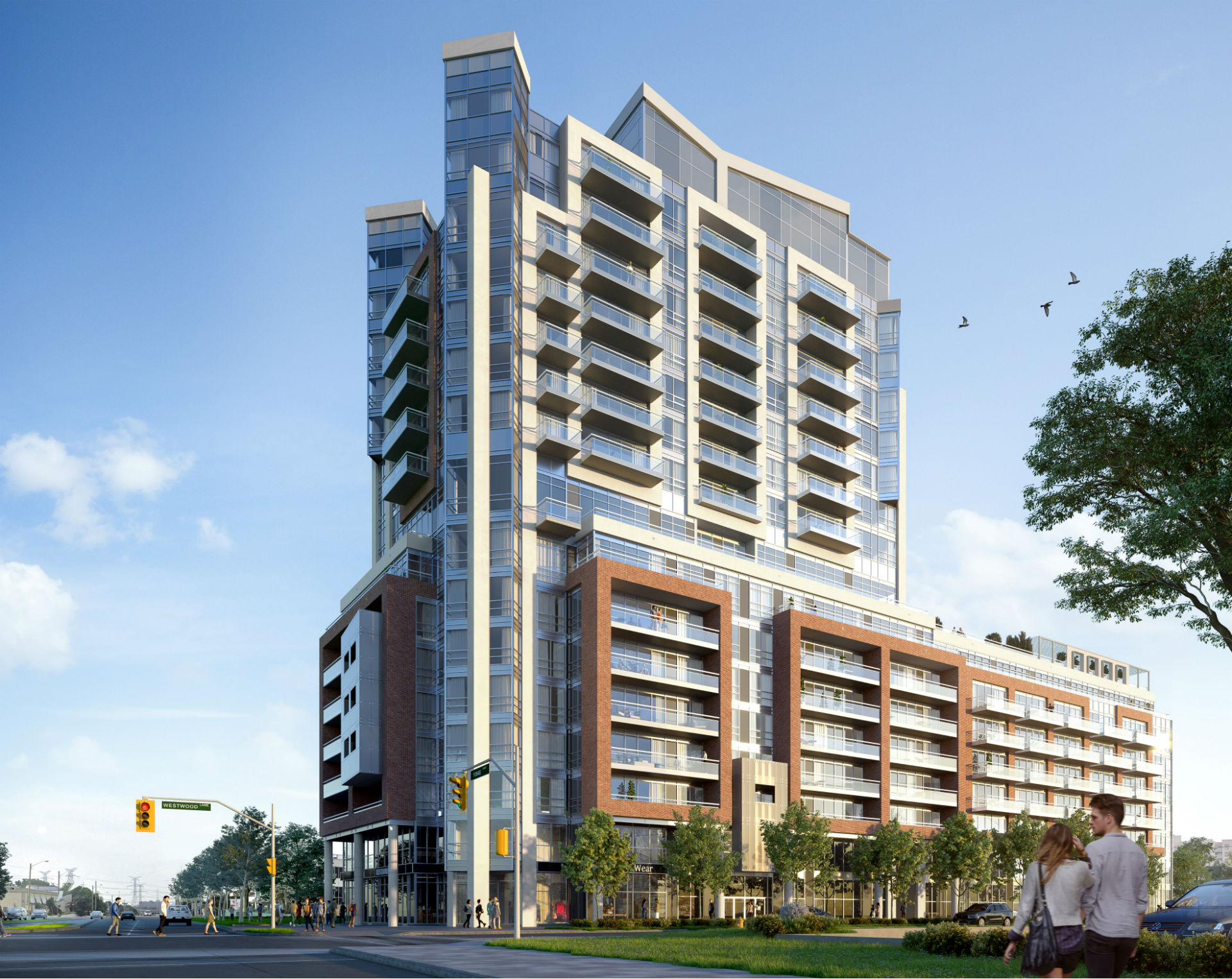 WHAT WAS YOUR DESIGN INFLUENCE/ INSPIRATION FOR 8888?
PS: I wanted something to break through and truly define the Richmond Hill skyline. A creative expression that took a sculptural, articulated form featuring dramatic composition and transformative lines. My inspiration, in fact came from Medieval fortress towers, but reinvented to reflect modern times.
HOW DID YOU CAPTURE THIS DESIGN AESTHETIC?
PS: Our vision began with a heavily articulated shape featuring juxtaposed proportions to create a sense of surprising rhythm.
Balconies became an artistic expression, creating movement and dimension in a dramatic façade with protruding and recessing patterns. Like an abstract dance of undulating space, some punched-out and framed in masonry, with others modernly encased in translucent glazed glass to elevate the dynamism of the façade.
The podium is poised on pronounced stone columns, meeting on the corner to give rise to a slender tower of glass soaring into the sky, adding distinction to the contemporary massing at roof level. At street level, live/ work units invite visual interest with defined entrance doors adding to the continuation of the neighbourhood, while abundant retail frames the podium bringing varied convenience home.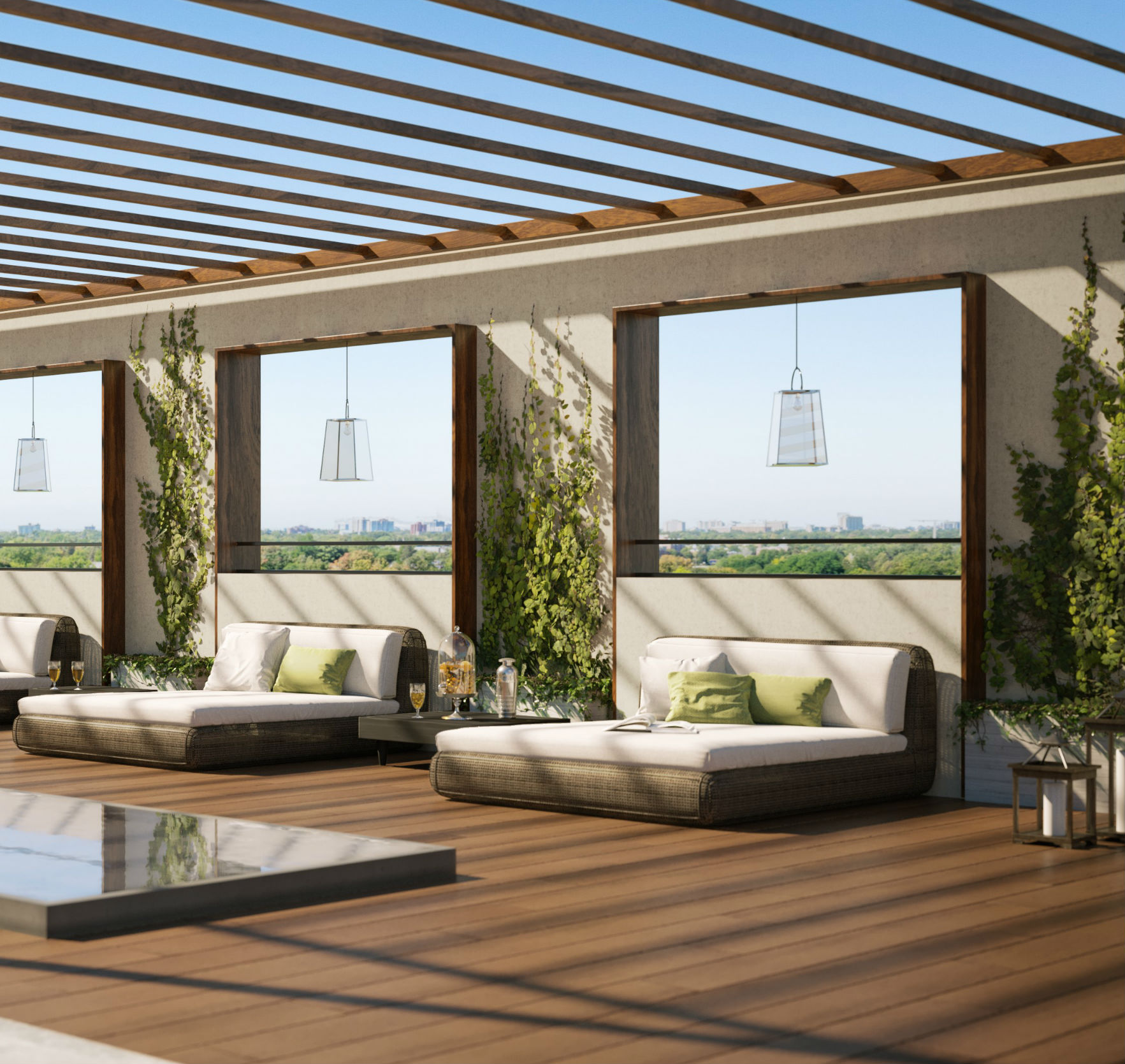 WHAT WENT INTO YOUR INSPIRATION WHEN DESIGNING THE EXTERIOR SPACE AT 8888?
SAM VIOLA: It's a combination of location context, architectural expression and the varied uses of the space. It's finding a balance between contemporary materials, dynamic forms and colours to not only complement the space but highlight its energy.
WHAT IS YOUR PHILOSOPHY ON BLENDING NATURE WITH URBAN SPACE?
SV: Landscaping design is more than simply adding plants. The art is motivated by both purpose and creativity. It must be innovative, functional and of course aesthetically pleasing. We aim to maximize the amount of greenery on the project by "softscaping", finding places to enhance the concrete, bricks and stones. For 8888, we used deciduous trees, shrubs, decorative grasses and perennials to buffer, screen, shade and beautify the landscape environment.
Register with us today to learn more about 8888 Yonge, coming soon to Richmond Hill. Don't forget to follow us on Facebook , Twitter, and Instagram for regular updates.