You can feel it in the air. Buds are bursting and flowers are blooming – spring is finally here! It's that wonderful time of year when you get your garden growing. Feeling slightly bound by your balcony space? Never fear! Condo dwellers unite because it's time to embrace your space and get your hands dirty.
An inspired urban oasis
Balcony gardening has become this spring's latest trend. With a hothouse of possibilities, you can turn your intimate balcony into a private oasis full of flowers, herbs, and even vegetables. Grab your gardening gloves and earn that coveted urban green thumb because balconies are the new backyards in the sky. Here are a few simple steps to creating an environment that has everything it needs to flourish:
Dream up your space
Whether you're envisioning a jungle oasis, fresh veggies, or a social scene in the green, the first step to creating your personal sky garden is to consider your outdoor space an extension of your indoor space. Create an al fresco nook with a café table and chair, a spot for the BBQ, and a basket to store your outdoor essentials.
Find your sunshine
To ensure a successful garden, you must evaluate the sun conditions to know what will grow best. A south or west-facing balcony receives sun all day, while east will get a mix of sun, and north tends to be shady.
Decide what your garden will grow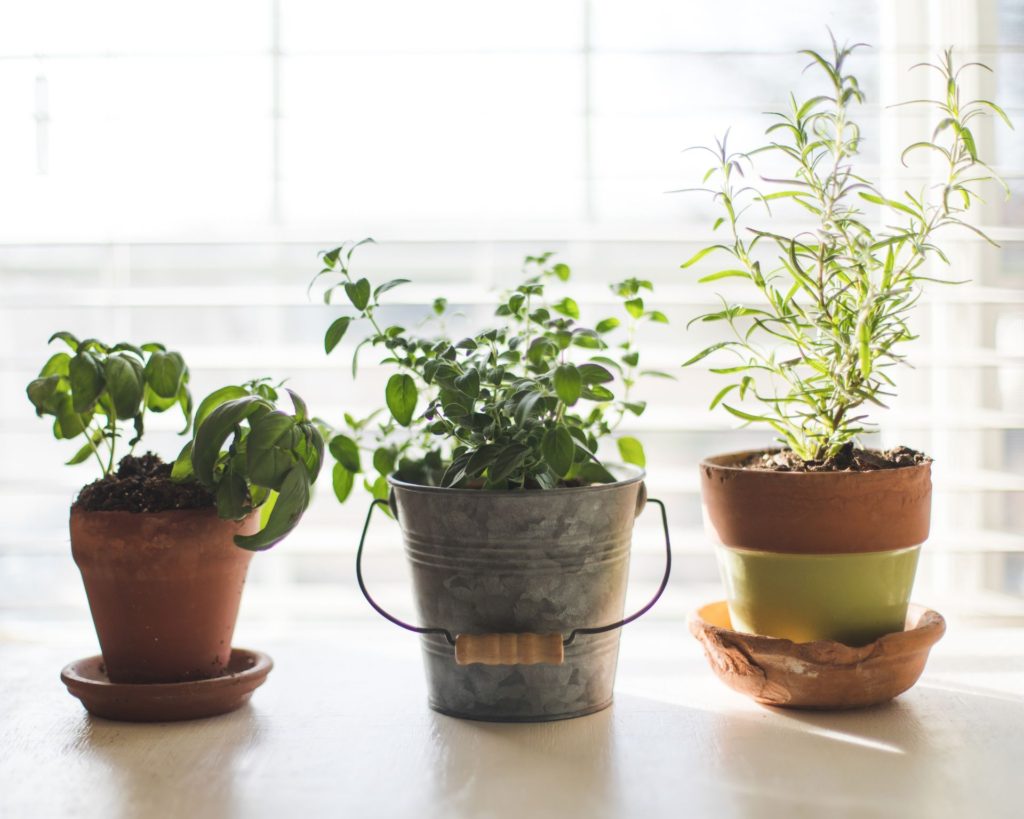 Depending on the amount of sunlight, here's a quick list of plants for sun, shade, and style:
● Full Sun – Start your day with a blooming trellis of morning glories, as well as pots of daffodils, daisies, geraniums, and marigolds. Herbs such as lavender, oregano, sage, mint, and basil love the sun, while salad favourites like lettuce, kale, and spinach are quick growing. Pots of cherry tomatoes, peppers, and hot chilies are also a sure-fire success.
● Mix Sun – Create a beautiful mixed garden with bright flowers such as pansies, nemesia, and lilies. Herbs like rosemary, thyme, and chives will take off and are great for cooking. Easy to grow veggies include tomatoes, green peas, garlic, spring onions, spinach, and lettuce.
● Shade -It may be harder to grow vegetables in shady spots, but you can create a gorgeous lush jungle of low-light plants such as ferns, tall grasses, coleus, hosts, English ivy, and begonias.
Digging deeper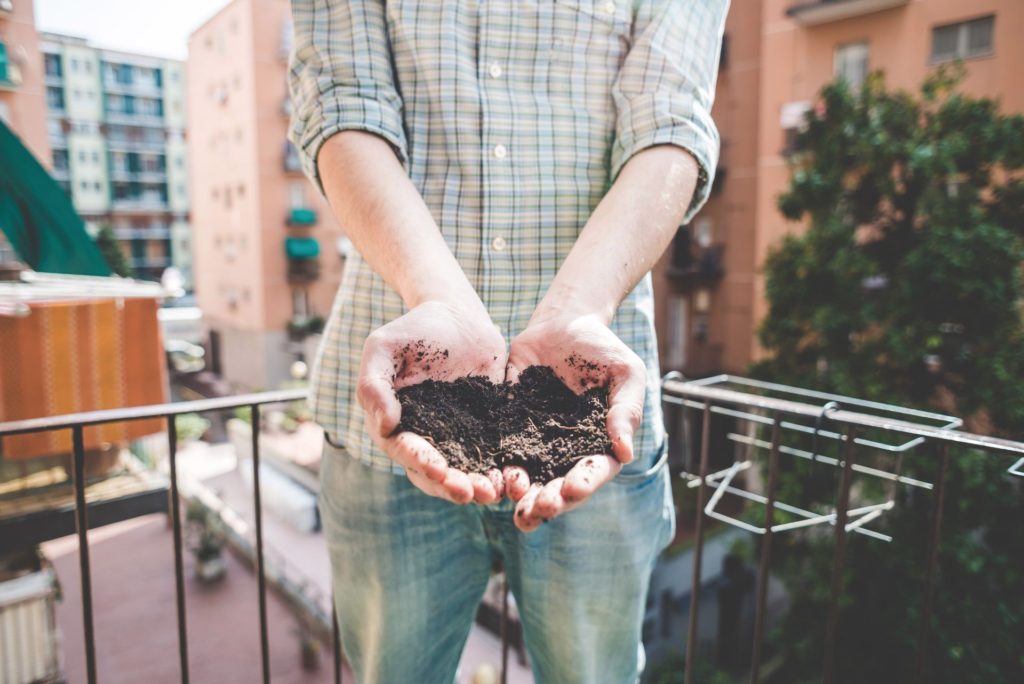 Here's the dirt on dirt: plain garden or topsoil is too heavy and will not drain well. Look for a growing mix made of peat moss and vermiculite. It is light in weight and retains water, yet it is porous and provides drainage and aeration.
Speaking of water, how do you plan to get water to your plants? There are self-watering pots, condo-size hoses, and drip systems, but your best bet is a large watering can that is easy to fill from the bathtub or sink.
Plan first, plant second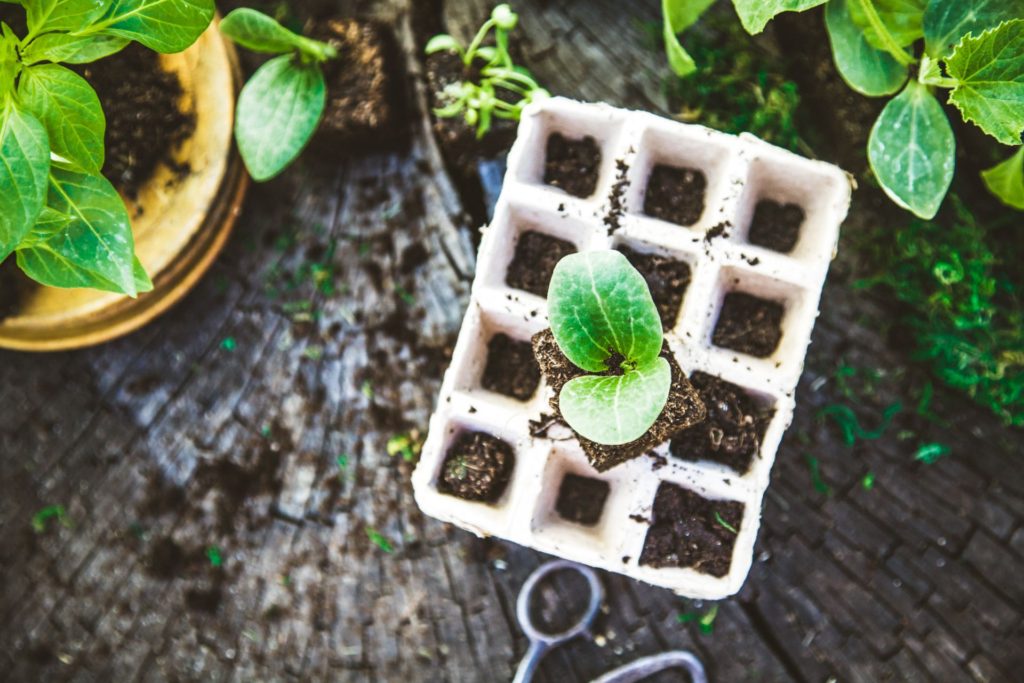 It's a good idea to sketch out your garden area and plan your container placement. Bigger is better when it comes to containers. Larger 2-5-gallon pots work best for vegetables as it gives your plants' roots space to grow. Herbs do great in shared planters and flowers can grow just about anywhere. Plastic containers are strong, lightweight, and more affordable than delicate terracotta or ceramic pots. Get creative with your containers, from small ladders, broken teapots, and tin cans to hats, satchels, and even an old shoe – just make sure they have adequate drainage.
Another idea for maximizing space is vertical gardening. A trellis works wonders for climbing vines and vegetables, while a wall-mounted screen hooks blooming boxes and baskets. Add a burst of colour and fragrance with a hanging basket of strawberries and railing planters filled with herbs for a complete all-around effect.