Now that the temps have cooled and the swarms of insects have started to hang back, it's the perfect time of year to lace up your hiking shoes and get out into the fresh fall air. Whether you're a seasoned trailblazer or a casual weekend hiker, there's something for every set of skills in Richmond Hill, where 150 km of trails are waiting for you to discover.
 Mill Pond Park Trail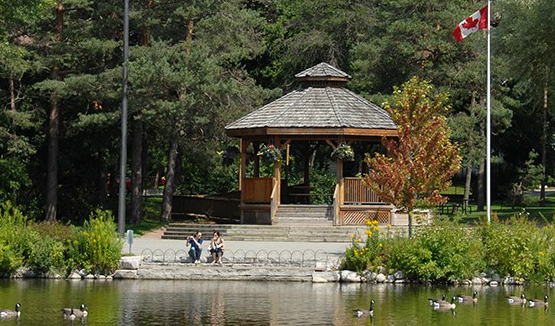 Photo courtesy of RichmondHill.ca
Beautiful Mill Pond's namesake body of water isn't the only attraction this Richmond Hill park has to offer: here, you'll find a scenic 2 kilometre trail that loops around the beautifully-kept urban greenspace. Perfect for hikers of all levels—and kid-friendly, too, if you want to make it a family affair—consider this your ideal leisurely weekend hike.
Saigeon Trail
Clocking in at just over 5.1 km, Saigeon Trail is located in the Rouge River tributary valley and charts a path through a forested area, complete with winding paths, bridges and streams. This well-manicured network of trails stretches from Jefferson Sideroad to Gamble Road, and makes for the ultimate urban leaf-peeping hike.
Phyllis Rawlinson Park Trail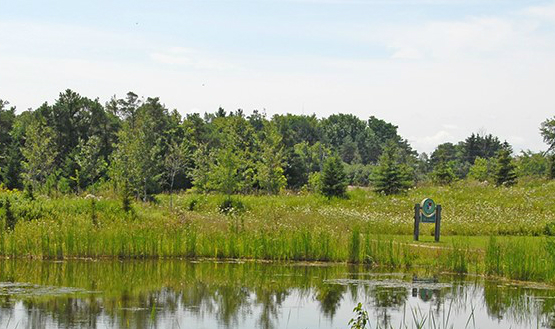 Photo courtesy of RichmondHill.ca
If it's stunning scenery and nature you seek, look no further than Richmond Hill's largest park on the Oak Ridges Moraine. Donated by a resident of the same name, Phyllis Rawlinson Park Trail has close to 200 years of history contained in its lush grounds, including the George Forster house, built back in 1830. Head here for a leisurely hike broken up by outdoor attractions.
Oak Ridges Corridor Conservation Reserve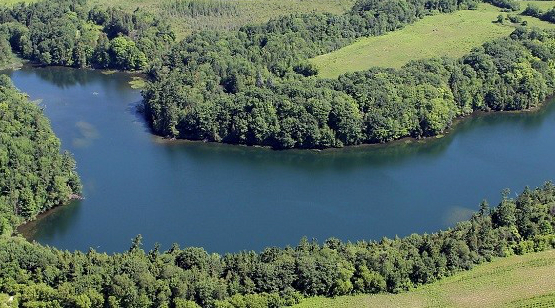 Photo courtesy Toronto and Region Conservation Authority
The ORCCR stretches to over 600 hectares of greenspace, right in the heart of the Oak Ridges Moraine. With large swaths of the park holding official designations as Areas of Natural and Scientific Interest, those lush grounds include 15 km of hiking and walking trails, passing through wetlands, forests and lakes, and offer ample opportunities to peep some wildlife.
The South Richvale Greenway Walk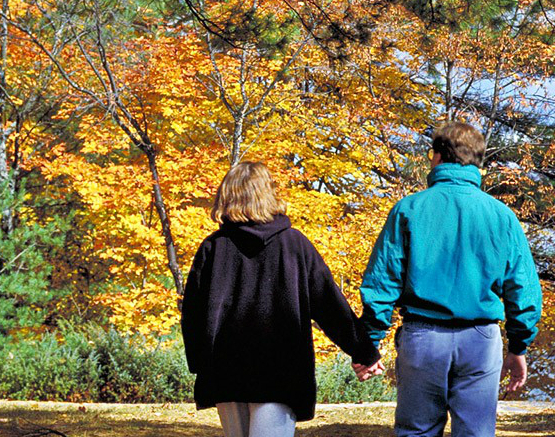 Image courtesy of Ontario Trails
Winding along a scenic stretch of the Upper East Don River, this trail system is anchored by the Richvale Community Centre, where you'll be able to park your car and set off on a leisurely hike. At 4.5 km in length and only light-to-moderate changes in elevation, it's more scenic than it is strenuous.
Make the most of the rich network of hiking destinations right in your own backyard and get ready for the urban escape you crave!
Register with us today to learn more about 8888 Yonge, coming soon to Richmond Hill. Don't forget to follow us on Facebook , Twitter, and Instagram for regular updates.